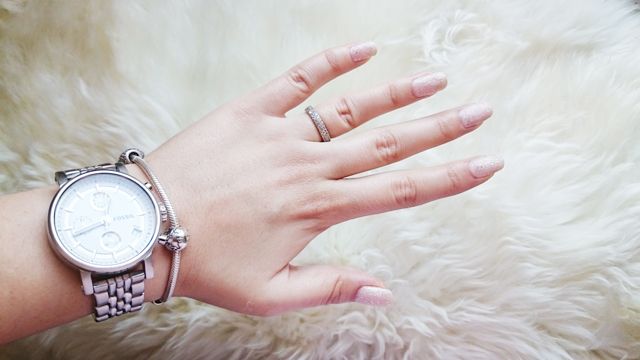 Hi beauties!!
Today I wanna show you this gorgeous nail polish from Essence called hey, nude! The base of this polish is a nude colour, a light beige but it contains a lot and I mean a lot of silver glitter and very fine silver shimmer. I feel like I have snow on my nails.
I took these pictures the third day after painting my nails and the nail polish looks amazing, it hasn't chipped anywhere. I'm pretty impressed because I've been opening my Pandora bracelet a lot and that usually injures my manicure. It looks like I've just painted my nails. I guess this is the advantage of using a sand texturised nail polish.
The not so good side of this product is that I had to use three coats to get this result and I had to wait a lot of time for them to dry. But it looks really pretty so I would do it again.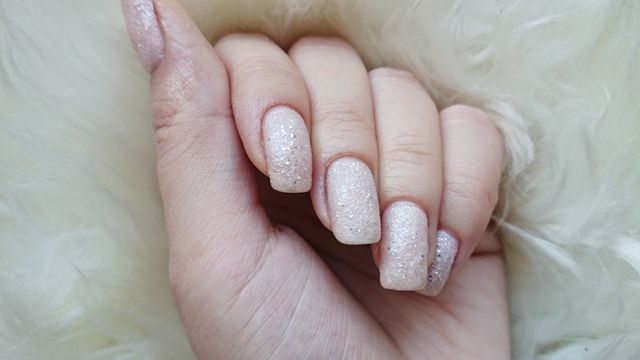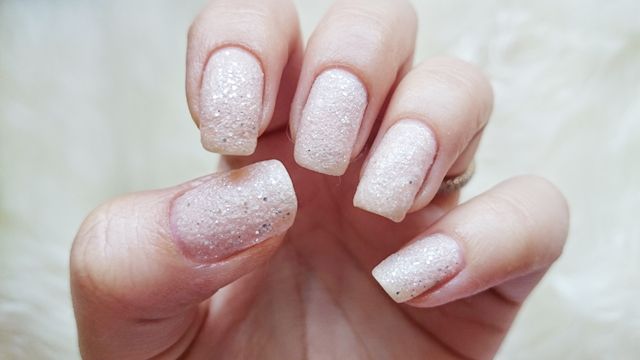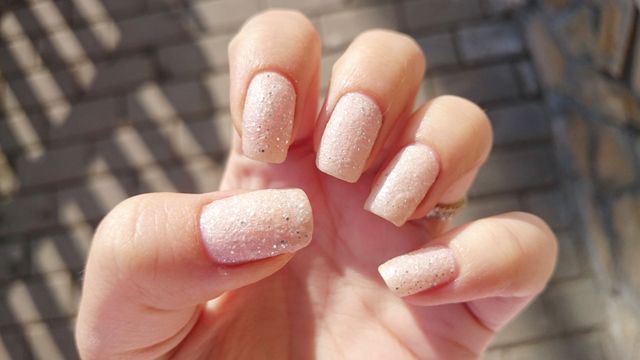 I just love this colour! Do you like it as much as I do?
Have you tried any of the Sparke Sand Effect nail polishes?
Kisses!